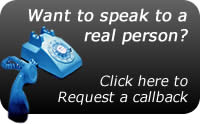 All Risks - Key Facts.
This is additional insurance protection you can add to your policy. This is an unadvised sale and you need to be sure this is suitable for your business requirements.
What is Covered?
-Your equipment, computers,electronic and office equipment used in connection with your business as a Therapist.
-Accidental loss or damage whilst anywhere in the UK
-60 days Worldwide cover
-Unattended vehicle theft (please see main exclusions section for conditions)
-

There are options of £1,000, £3,000 or £5,000 available!


-There is a £100 excess in the event of a claim under this Policy.
Maximum value of computers, photographic equipment and electronic equipment if £1,000.
If you require a higher level of cover, Employers Liability, Buildings cover, Loss of Income, money or Business Interruption or any other insurance, please contact us for a quotation.
Statement of demands and needs.
This policy can protect your business contents plus other covers as per the attached information. We have selected Covea Insurance plc, who are secure insurers with a good claims service and are one of the few insurers in a very limited marketplace who will do this type of insurance policy at such competitive premiums. Balens Limited have a specially designed wording with Covea Insurance plc.
Please note that underinsurance may lead to a proportional decrease in the amount paid out in the event of a claim. Recent reports have shown a number of individuals have not insured for the full replacement value of their items, resulting in a lower claims settlement. Therefore, please re-assess all elements of cover. If you are unsure please ask for assistance.
Please also ensure your contents sum insured reflects any contents you are responsible for via a landlord's contract.
For further details of this cover please email us via the contact us page.
Please read the following document in conjunction with the All Risks summary.