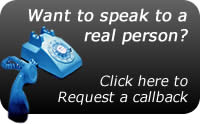 Complaints and Compensation
We are an Ethical Firm and aim to provide you with a high level of customer service at all times. If you are not satisfied please contact Balens in writing, Mr. J. Balen, Balens Limited, Bridge House, Portland Road, Malvern, Worcs, WR14 2TA or by phone on Tel: 01684 893006 and ask for Mr. Balen or email [email protected] or [email protected]. When dealing with your complaint we will follow our complaint handling procedure; a copy of which is available on request. If you are still not satisfied, you may be entitled to refer the matter to the Financial Ombudsman Service (FOS)
Access to the FOS is available for complainants coming within one of the following categories at the time we receive their complaint:
Consumers (private individuals acting for purposes which are wholly or mainly outside that individual's trade, business, craft, or profession)
Micro-enterprises (businesses employing fewer than 10 persons and with a turnover or annual balance sheet total not exceeding €2 million)
Other small businesses (with an annual turnover of below £6.5m, and less than 50 employees or with an annual balance sheet total of below £5 million)
Charities with an annual income of under £6.5 million
Trustees of a trust with a net asset value of under £5 million.
For further information you can visit FOS website www.financial-ombudsman.org.uk. You may also refer to the EU Online Dispute Resolution Platform https://webgate.ec.europa.eu/odr.
We are covered by the Financial Services compensation Scheme (FSCS). You may be entitled to compensation from the scheme if we cannot meet our obligations. This depends on the type of business and the circumstances of the claim. Insurance advising and arranging is covered for 90% of the claim, without any upper limit. For compulsory classes of insurance (such as Employers Liability), insurance advising and arranging is covered for 100% of the claim without any upper limit. Further information about compensation scheme arrangements is available from the FSCS on 020 7892 7300 or www.fscs.org.uk.
In certain circumstances, if the Insurer of your policy was W.R. Berkley UK Limited you may wish to contact the insurer directly: W.R. Berkley UK Limited, Compliance Department 40 Lime Street, London, EC3M 7AT, Telephone: +44 (0)20 7088 1969, Email:[email protected]]. In the event that you remain dissatisfied, it may be possible, in certain circumstances, for you to refer the matter to Complaints team at Lloyd's. Their address is: Complaints, Lloyd's, Fidentia House, Walter Burke Way, Chatham Maritime, Chatham, Kent, ME4 4RN, Tel: 020 7327 5693 [email protected]'s.com